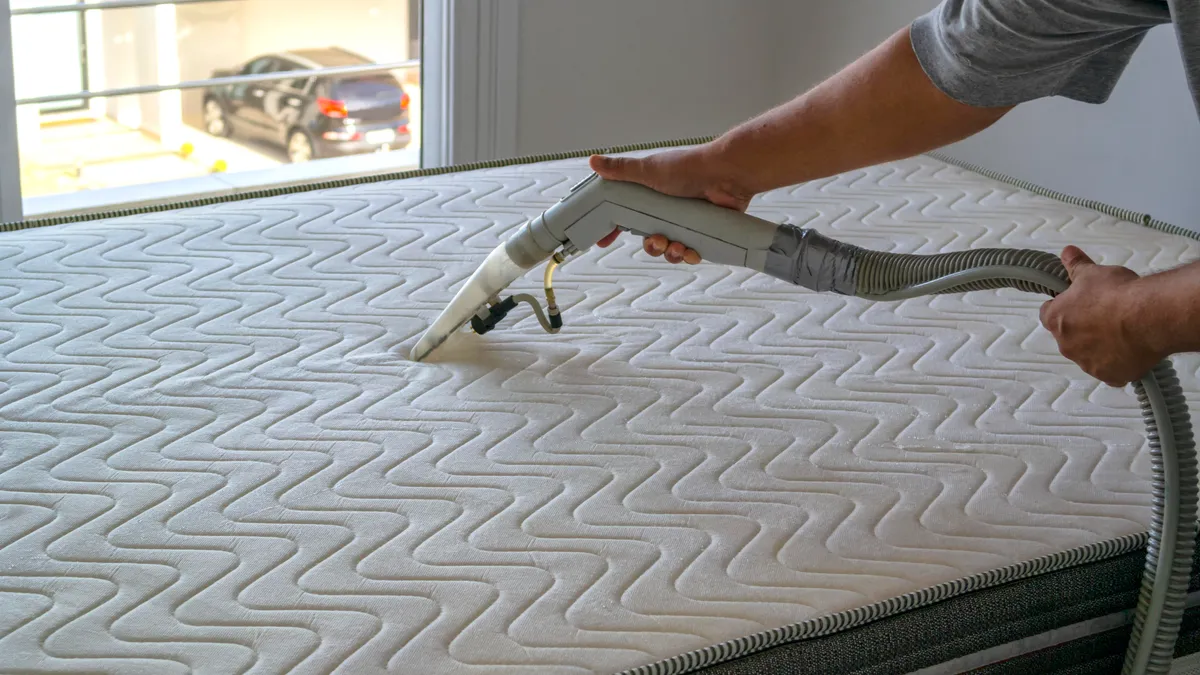 Mattress Cleaning Dublin
Our specialised method includes:

Hi-tech Vacuuming- We start by using our top-quality vacuums to get rid of soil, dirt or any other solids.

Bacteria Removal- We use a kid-friendly and pet-friendly disinfectant to help rid your mattress of bacteria and germs. We have incorporated the latest technology and all safety measures to ensure the quality and effectiveness of our technology. It is also environmentally friendly.

Anti-bacterial Spray- We believe that it is better to be safe than sorry, and hence we use this to protect your mattress from germs in the future as well.

Sanitizing- We help to transform your old and dirty-covered mattress into a fresh and clean mattress, to make sure you get the best sleep that you possibly could.

Powerful wet extraction- This ensures that your mattress is thoroughly cleaned, all stains removed, and your mattress is returned almost to the state that you initially bought it in.

We not only clean mattresses, but help to restore them to their former state through water and steam treatments, even if the mattress is damaged.

Our Mattress Cleaning Services Cherrywood and surrounding areas in Dublin, come in a large variety of options, according to your budget. Our customer call lines are available all day, every day and we offer free quotes and undertake bookings. Never again sleep on a dirty and damaged mattress, when we provide quick and affordable cleaning services!

However, mattress cleaning is best left to professional care as home remedies often cause more unintentional yet irreversible damage. We provide excellent services throughout, and even better results every single time. We also offer sofa cleaning, leather cleaning, carpet cleaning and many more, that can be combined with mattress cleaning.