Introduction: 
Cleanliness and healthy living is an aspiration all strive to achieve as it impacts health and life. And professional cleaning services are a necessity all the time as we live in environments and situations that generate bacteria, germs, dirt, and dust. Whether in commercial or domestic environments, the need for cleaning services never diminishes.
Whether for a mattress, sofa, carpet, office or home, COVID-19 cleaning, or a power wash, cleaning services add a new dimension to healthy, clean, and safe homes and offices. Let us examine why professional cleaning services are vital in homes and offices.  
Best Reasons Why Professional Cleaning Services are a Necessity
1. Keep Dust, Bacteria, and Germs Away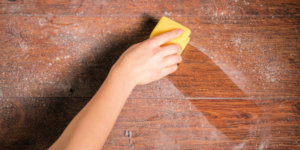 Clean environments are an oasis of purity and safety when fighting off disease-causing organisms. It is always impossible to eliminate all bacteria and germs in one –clean. Yet consistency and persistence in maintaining cleaning services lead to environments that inspire good health and safety from common disease-causing bacteria and germs. The organisms may perch at different places in the offices or houses, commercial or domestic environments.
2.Fight COVID-19, Sanitize and Clean with Approved Products
Highly contagious and transmissible diseases like COVID-19 have a higher ability to affect domestic and commercial establishments. Certified industry sanitizers and cleaning products ensure 100% total safety for space occupants. With several cleaning products in the markets, caution on what works and what doesn't must be known.
3.Eliminate Allergic Infections and Promote Healthy Living
Cleaning is all about makings the environments in the offices and homes conducive for human habitation and living. When the environs are clean, you fight off potential allergic infections and situations. You enhance better and healthier living. Commercial and domestic areas have several members sharing space for several hours depending on activity.
Sanitized homes and offices ensure everyone is safe at all times without worrying about the spread of infections. Moreover, a healthier lifestyle with breathable air and all objects used in the home are clean inspires a healthy lifestyle.
4.Efficient, Economical, and 100% Quality Service Assurance
What may escape your attention as you attempt to clean the home will not escape the sharp eyes of the professional cleaning services. They are thorough, systematic, and detailed in their services. Their commitment to 100% quality service assurance is total.
5.Clean Environments Inspire Positivity
When homes or offices are spic and span, positive energy fills all who enter them. The validation is when one enters well-maintained spaces where a disposition of peace pervades them. However, when the locations are dirty/unkempt, there is repulsion and negativity. That is why professional cleaning services have mood-changing effects on the environments they clean and touch with their services.
Summary
A clean office, home, or environment inspires positive energy and well-being in all who interact or stay in the space. The best part is that professional cleaning services GS Cleaning look out for every semblance of dirt or organism that may be a source of future infections or diseases. That makes using the services a necessity.