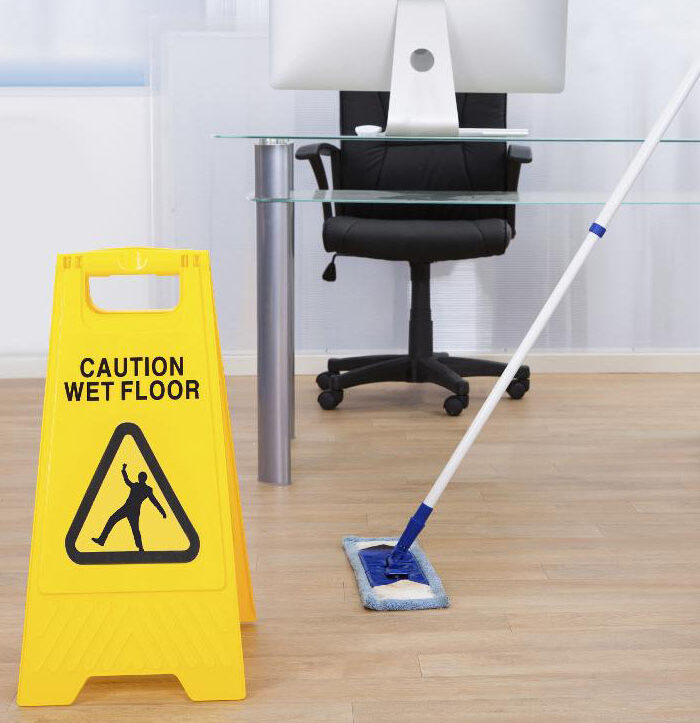 Commercial Cleaning Sectors
When you are looking for outstanding services from office cleaners in Dublin, GS Cleaning is indeed the right choice for you. We have decades of experience in providing professional office cleaning services in Sandyford, Churchtown and Blackrock. We handle all your cleaning concerns with care and assure you that you will get extreme satisfaction with our cleaning services whenever you want. We are ranked among the top office cleaners in the country. With innovative approaches, we take pride in serving all your cleaning concerns in a seamless manner. We provide weekly, monthly, end of tenancy, spring cleaning, one-off cleaning, and builder cleaning services. We are not limited to office cleaning only. In fact, we also provide home cleaning services in Belfield Ireland & Ballsbridge. Our aim is to make your office look as clean as brand new and this is why we use all the necessary equipment and implement specialized approaches to deliver you professional cleaning help. Our services are budget-friendly and will surely suit your needs and add great value to your office building. Now, hire our professional cleaners and leave a lasting impression on every individual, who visits you.
We are the best domestic deep cleaners
What exactly does our domestic house cleaning service include?
We guarantee that your home will be cleaned as thoroughly as possible, by our professionally trained team of cleaners, who are both friendly and efficient, and we ensure a top-quality house and office cleaning services. We are available all 6 days in the week, and can arrange to have our team arrive to perform the service at a particular time and date, that best suits you. We discuss all details before commencing into the cleaning (what exactly needs to be cleaned, condition of place etc.), so that we can bring the necessary equipment and plan to tackle them efficiently. We are a complete package, so you do not need to worry. Here is a breakdown of what our Domestic Cleaning Service package entails: Bedroom The most important room of the house, needs the most attention and hence we wipe, disinfect, clean, sweep all surfaces in your room, to prevent dust and dirt accumulation. We change bedding, empty bins, wipe skirting boards and polish your mirror to perfection. We hoover floors, and mop (if your bedroom is not carpeted). Bathroom We understand the necessity for this room to be the most clean and hygienic, and we sanitise all surfaces, and get rid of any bacteria or grimy mould. The shower cabinet/bath will be thoroughly cleaned, and we take care to ensure that there is no water rings or soapy remains. Your toilets will also be sanitised and disinfected, to bring back that shiny white. We also polish your mirrors, empty bins, and mop floors, taking care to check and clean between tiles. Kitchen The kitchen is often actually the dirtiest room in the house, and we are here to help you change that fact. We sanitise and wipe down all surfaces, provide a thorough cleaning of your utilities such as microwaves and ovens, both on the inside and the outside. We will also empty your bins, wipe skirting, sanitise all the countertops, shelfs and drawers, mop your floors, and then vacuum them. Living Room As the first impression of the house for guests, it is incredibly important to keep this room as clean as possible. We not only dust and polish all your surfaces to get rid of dirt, dust and grime, but also wipe down all your furniture, taking in account their condition and make. We will also empty bins, mop and vacuum floors, and clean the skirting. Hallways and Staircases Hallways and staircases are often the most neglected parts of the house, especially when it comes down to cleaning, and we are here to help pick up the slack. We provide a complete cleaning service, taking extra care and focusing on these portions of your property. We dust surfaces and handrails, wipe the skirting's and hoover or mop the floor, depending whether it is carpeted or not. Other rooms, such as conservatories or a home gym, count as another bedroom, when booking. We provide a free quote, with no obligation for you!
Why we are the best domestic cleaning service:
Our team consists of highly trained individuals who are experienced and friendly, to assist you in any cleaning needs that you may have. We supervise our team closely, and rely on customer feedback to ensure that you receive the best service. Our team are trained in field conditions, handling laundry etc. We would also recommend not relying solely and entirely on a regular hired help, as only professional services provide steam cleaning, end of tenancy complete packages, upholstery cleaning and much more. Dusty house that you just don't have the time to clean? Don't worry, GS Cleaning team are here to help clean your house, either as a one-off for a special event, or on a scheduled basis. We are proud to announce that we are the best professional house cleaning service in the Stillorgan, Sandyford, Dundrum areas, and will provide you a thorough cleaning of your house by our trained expert cleaners, to help freshen up your premises. We understand with the calling of everyday activities, housework and general cleaning may fall behind, and we are here as the perfect solution. For those of you, who do clean your houses on a regular basis, Ireland`s climate it is favourable on a build of dust and pollen may still accumulate in unreachable places, mould infestation may still occur in bathrooms, causing several unwanted health issues, such as allergies and asthma attacks for you and your family members. We at GS Cleaning, provide a top-quality cleaning service, to ensure a spotless, fresh and healthy house.
Can other items also be cleaned?
We have listed services that are a part of the domestic cleaning service package, however we are happy and ready to help clean whatever additional objects that need to be cleaned as well. As we are a team of experienced and trained professionals, we are proficient at other tasks too, such as oven cleaning etc. There is a full list of services that we offer, such as upholstery cleaning, rug cleaning etc., available on our website, when you book online.
What products do we use to clean?
All the cleaning products that we use are non-toxic and are child-friendly and pet-friendly. Our products are all also eco-friendly, and are on par, if not superior to other brands on the cleaning market. We offer all the advantages, yet without the use of harsh chemicals in our products. Our team has been trained, and are ready and willing to answer any other questions you may have about our products and what they consist of. If you or any member of your family has allergies, please feel free to contact us prior to the booking of any of our cleaning services, and we will work accordingly. The safety of our customers is our main priority. All of our equipment, such as vacuum cleaners, are cleaned and serviced regularly, and are the current top of the market models. We are proud to announce that we carefully choose equipment that provides you with the best results.
How much does our Domestic Cleaning Service actually cost?
We at GS Cleaning offer a complete domestic cleaning service that is essentially one of the best-value for money and affordable services in the Dundrum, Sandyford, Stillorgan, Stepaside and surrounding areas. Our costs vary depending on size of the property, any additional services that you also wish to book etc. We are happy to provide a free and no-obligation quote for our services, to help you make your decision. We do not have any hidden fees, and are more than happy to break down costs and discuss them with you, if requested. We also provide discounts for those opting for a regular scheduled cleaning. We also advertise limited edition deals for our regular customers. By signing up for a membership today, you can be one of the first people to hear about them!
Still undecided?
We have consistently been rated the best home cleaning service in the area, and have a 100% customer satisfaction record for our services. Our team is dedicated to providing you with results that you are happy with, and to help transform your homes into its best condition, without causing you any hassle or stress. We pride ourselves on cultivating long-lasting relationships with our customers, as we care for you and your satisfaction throughout the cleaning process. Visit out gallery, before and after photographs of some of the work that we have done, in even the hardest of homes. Check out our customer testimonials, to further reinforce the knowledge that we are the best of professional office cleaning services.
How do I make my booking?
Our bookings have been made easier now, by simply filling out our online application forms, with all necessary details about your property. You can also book by calling us, or by emailing us, again, with all the information that we require. Our office is open between 8am and 6pm every day, and our staff and team look forward to hearing from you. We are available all days of the week, including weekends, and we work on schedules or timings according to your convenience. We provide our services in Sandymount, Ballinteer, Ballybrack, Ballyogan, Blackrock, Booterstown, Belfield, Cabinteely, Carrickmines, Cherrywood, Churchtown, Clonskeagh, Dalkey, Deansgrange, Dundrum, Dún Laoghaire, Foxrock, Goatstown, Glasthule, Glenageary, Glencullen, Johnstown, Killiney, Kilmacud, Kilternan, Leopardstown, Loughlinstown, Monkstown, Mount Merrion, Rathfarnham, Sandyford, Sandycove, Sallynoggin, Shankill, Stepaside, Stillorgan, Ticknock.and surrounding Dublin areas.